A couple of months ago we heard from the lovely Carley from Y'earn. She is on a mission to help save the planet as well as the pockets of new parents! We are glad to be supporting her on her mission as we love these two aims too!
Y'earn is the parent-to-parent marketplace to rent Baby & Kids items from people and small businesses in your community or make some cash if you have items you don't need right now.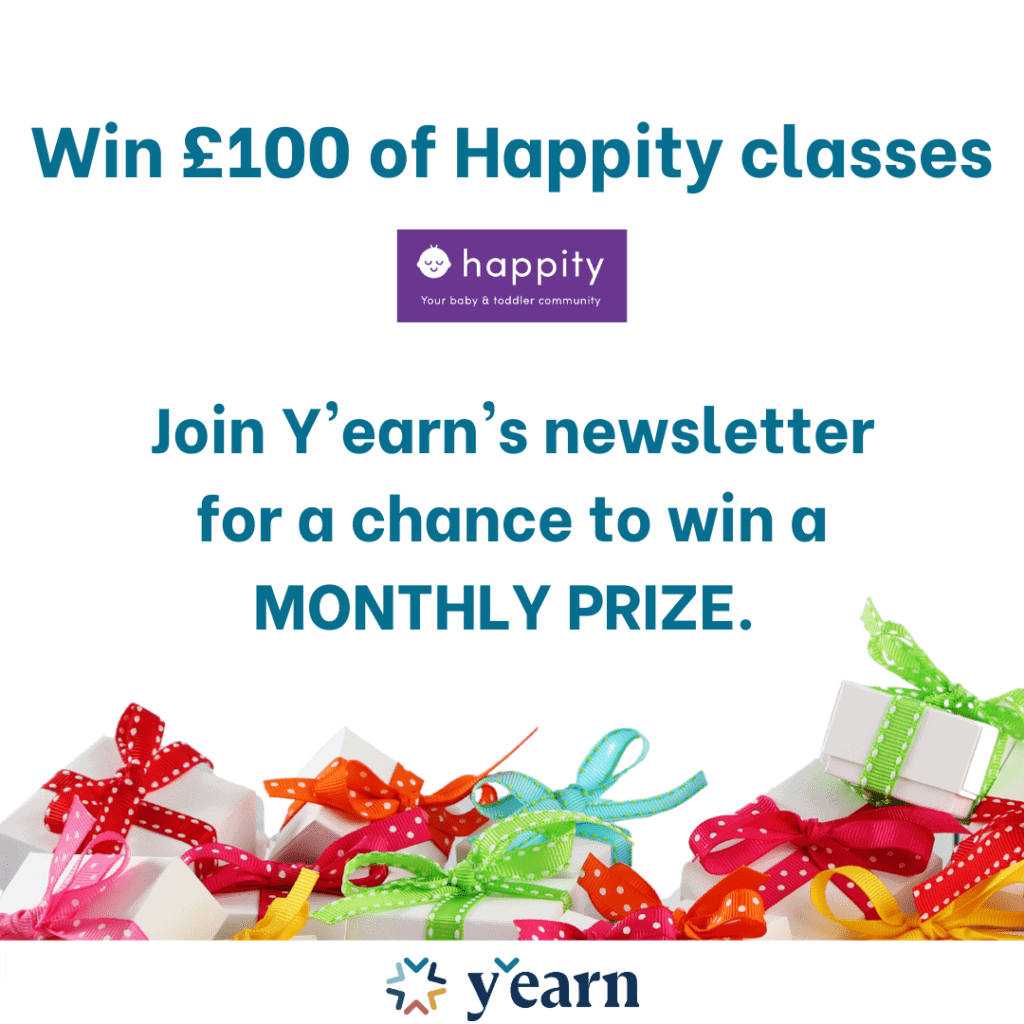 Every parent wants to provide their child with everything they need to be happy and healthy. It starts with a car seat to bring your baby home and the beautiful nursery to care for them. Within a blink of an eye you're buying bouncers and stair gates to keep your toddler safe. Then it's time for a 'big boy' or 'big girl' bedroom and most things you bought have no use, even though they're hardly worn.
Almost every mum knows the pain of spending a small fortune and within a short period of time they're dealing with the hassle of getting rid of each item to make room for the next set of 'must haves'. It's an expensive process which doesn't just hit the bank account, it also costs the environment.
Y'earn was created to fix this and help make life easier. Easier to find and afford what your child needs at each stage. Easier to make money from items your child has outgrown. Easier to help local families, charities and the environment.
Our community
EARNERS (people that make money from items) Whether they need the money, space or want to help others less fortunate, they can rent items for as long as they like, and then decide to sell, donate to charity, or have them returned before their next child needs them.
YEARNERS (people that want items) can focus on creating important memories with their children without spending endless hours researching and shopping for everything that they need. Whether they rent short-term or long-term they can save cash and help Mother Nature.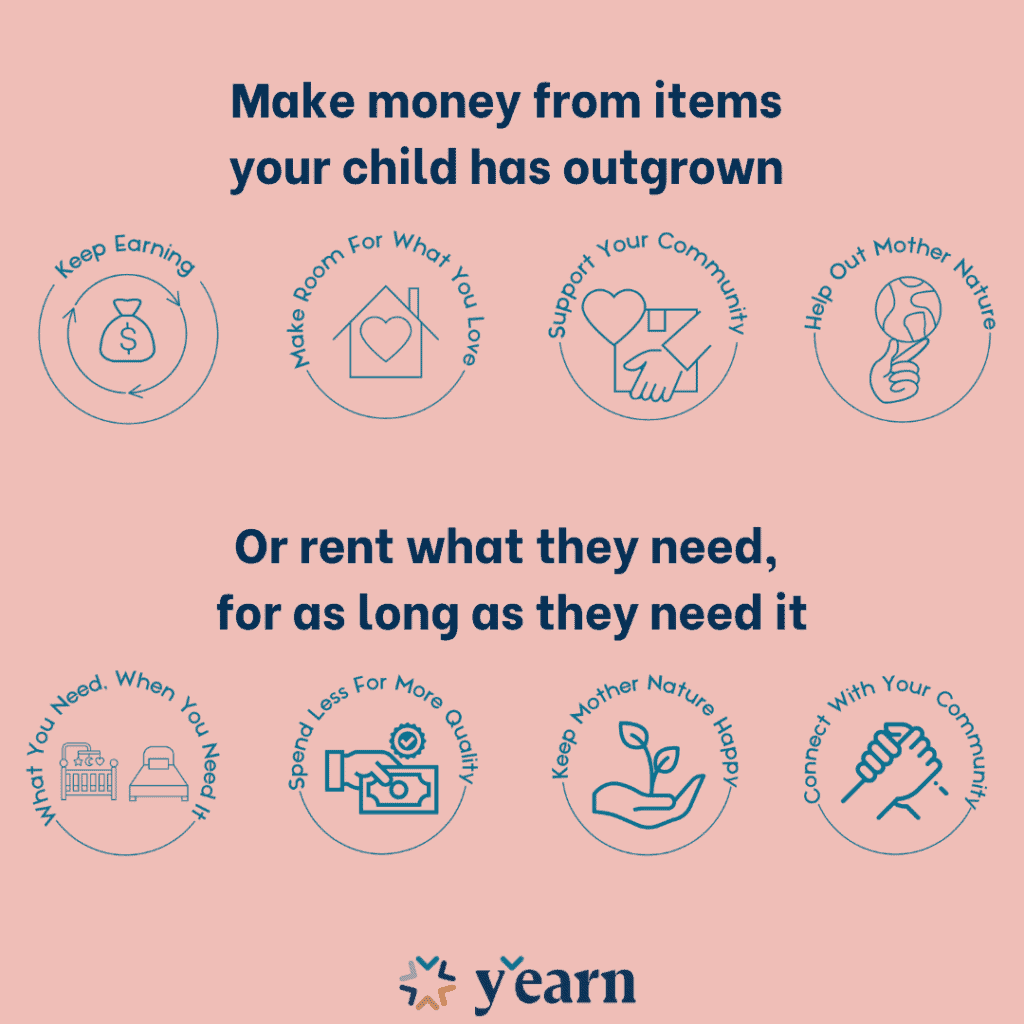 How it works
Earners take items that they've outgrown for the moment, and list them grouped together in one of our Bundle categories:
Bedroom & nursery – furniture, decorative items, soft furnishings and electronics.
Feeding – highchairs, dining chairs and tables, to breast pumps.
Around the home – bouncers, stair gates and playmats etc.
Out & About – from the obvious prams and car seats to bike attachment seats & trailers.
Musical instruments and toys – these can be rented from stores only at the moment.

Some items like bedding and books can be sold alongside a rental
We suggest a price based on a few factors including brand, but it's up to the Earner to pick how long they rent for and the price. When a Yearner finds a Bundle they love they send a reservation request, they can request to remove some items. Within a few clicks we take over and handle the pick up and drop off, we even provide a guarantee so everyone has peace-of-mind.
At the end of the rental period, we ask what you'd like to do; renew or sell the Bundle, have the items returned or donate them. You can rest easy knowing that once you're finished with a rental we collect everything and you'll never have to haggle on FB marketplace, have strangers coming to your house to collect items or wait hours in line at the Post Office!
Read more about how Y'earn works here. Learn about how we support charities, including Great Ormond Street Hospital, Baby Basics Baby Bank and the Child Rescue Coalition here.
Sign up for our newsletter to be included in our monthly prize draw, receive design inspo, offers, and sustainable parenting tips! January's prize is a £100 classes for Happity!
Find our more about Y'earn on their Website, Facebook, Instagram or Pinterest.
Disclaimer: Y'earn have paid a small fee towards the hosting of this blog.